What To Do After A Storm Damages Your Roof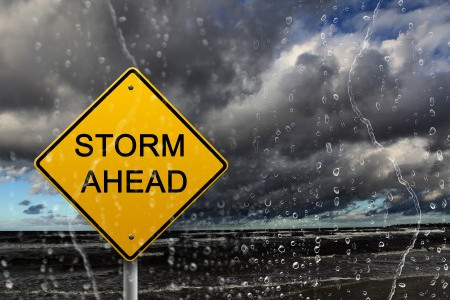 With the type of weather we are exposed to here in Alabama, it's no wonder our rooftops get damaged quicker than in other climates. Storms can do a lot of damage to a roof, or the damage could just involve a few loose shingles. Either way, it's important to make sure the roof gets repaired as soon as possible.
When you realize that the roof is damaged, it's important to contact a professional Mobile, AL roofer to take care of repairs right away. Roof leaks cause more extensive damages that you don't want to face if the repairs aren't handled quickly. Many roofing contractors will come out to make temporary repairs if the storm damages can't be permanently fixed right away.
Here are some things you'll need to do when your roof needs repairs.
Find An Alabama Roof Repair Company
Dealing with storm damages isn't ever a fun thing to do, especially with all the stress you can have if you don't know what to do first when your roof is damaged by bad weather. The good news is you don't have to go through your roof repairs alone.
A professional roofing contractor, like ours at Elite Pro Roofing LLC can help you get your roof back in order, doing everything we can to see to it that the repairs are done right. Professionals like ours have spent years in the roofing industry and are fully capable of helping you.
When a storm hits an area and damages commercial or residential roofs, roofing contractors are in high demand so it's important to know who you're going to call before hand. Once the damages are evident, call whether the sun shines or it's still raining on your roof. Let your Alabama Gulf Cost roofing contractor get the process started and advise you of what to do next.
You will want to be sure to contact a roofing company that is fully licensed, insured, experienced, honest, and ready to get the work done as soon as possible. Also be sure you ask around about their reputation in your area. Check to see if they work with quality roofing products so you know you will have a reliable roofing system.
If the roof repair company isn't local to Alabama, you're better advised to choose a company with longevity in your state. You want to be able to call them back if they made mistakes, and you'll want to ensure they have a good reputation.
Elite Pro Roofing LLC can help you get your roof restored to pristine condition. Give us a try to see why Mobile, AL and surrounding areas prefer us when they need roof repairs!
Roof Repair or Roof Replacement?
The damage to your shingles or entire roof structure can be extensive enough to warrant replacement. While your roof damages may look really bad after a storm, it could be much less extensive than you think. In either case, a professional roofing contractor can assess the damages for you and give you a free quote.
If the roof does need to be completely replaced, you should have the documentation needed which details the damage and what needs to be done to restore the roof. At this time, you will have a great opportunity to change the type of roof shingles or roofing system that existed before. While the insurance claim won't cover something better, like a metal roofing system, this is a great opportunity to get the type of roof you've always wanted because it won't cost as much as it would any other time.
Other Steps To Get The Roof Repaired
As well as contacting a professional roofing contractor to give you an estimate on roof repairs, you'll want to call your insurance carrier right away. They will send out an inspector to inspect your storm damages. However, they are paid by the insurance company so you should have a professional inspection done by your choice in roof inspectors to ensure you have the documentation you need to negotiate a claim.
Need a Roofing Expert?
Call Elite Pro Roofing LLC!

Contact Us Today
If you are looking for a roofing contractor in Foley, AL & the surrounding areas, then please call 251-947-3230 or complete our online request form.