Emergency Tarp Repair & Temporary Roof Tarping In Foley, AL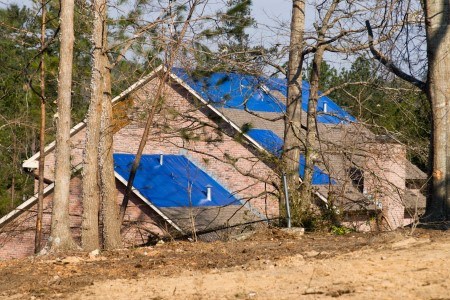 When the roof of your Foley, AL home is damaged, emergency tarp repair is likely your best bet until you can get full coverage repairs. Roofing is a tough component to repair even in the best of conditions, which means repairing it after a storm or at night is even more complicated. When hazardous conditions are lingering after a hurricane, tornado, or other severe weather, emergency tarp repair is a temporary solution to keep your roof from suffering further damage. When you need a roofing contractor in Foley, AL that can help you with temporary tarping until your roof repairs can be performed, call on Elite Pro Roofing LLC. Our team can work quickly and efficiently to get your roof tarped properly so we can come back and work on it later with the right tools.
Temporary Roof Tarping
Some people think that tarping their roof after a damaging event is an adequate fix for lost shingles, leaks, and more, when this is actually not the case. Tarping is only a temporary solution to roof damage and shouldn't be used as a repair method. There are many times when your roof might need temporary tarping, such as:
When shingles come loose or peel up
Debris gathers on your roof and causes a cave-in
A tree falls on your roof after strong winds or lightning strikes
Pests or animals causing deliberate damage
If you don't invest in emergency tarp repair for your roof, you could suffer some consequences. Without a protective layer between your roof and exterior elements, your home is being put at risk for even further damage like water intrusion, roof rot, and more. Even the most simple roof damages like a loose shingle can develop into a larger problem without a tarp. Your minor roof leak repair could turn into a full-blown replacement if it isn't handled with the utmost care and attention to detail, including using tarps as a temporary fix.
Tarping & Your Insurance Claim
If you plan on filing an insurance claim for damage done to your roof, it's important to know that emergency tarping might be required. Your insurance company wants to know what you've done to keep your roof in good shape after repairs, and if you choose not to cover up any damage with temporary tarping, they could reject your claim. Emergency tarp repair is an affordable and effective way to keep more damages at bay until your roofing contractor can make proper repairs. Do yourself a favor and make it easier for a claim to be made and accepted down the road by getting emergency tarping done by a professional roofer in Foley, AL.
Need a Roofing Expert?
Call Elite Pro Roofing LLC!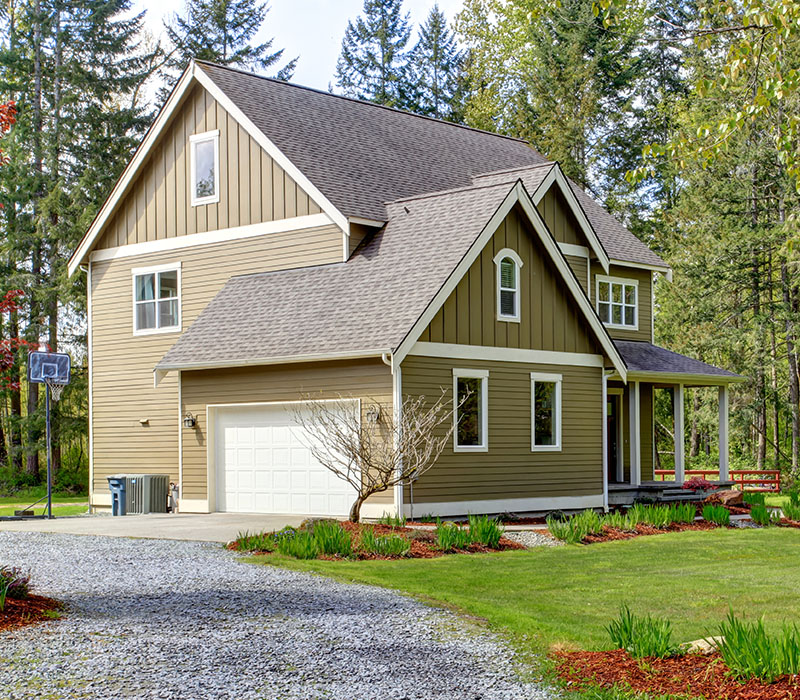 Latest Articles about Roofing in Foley & the Surrounding Areas
3 Tips To Help You Prepare Your Roof For The Coming Fall

With the end of summer just around the corner and fall just a few short weeks away at this point, most homeowners are finishing up their summer home improvement projects and gearing up for the latter […]

What To Do After A Storm Damages Your Roof

With the type of weather we are exposed to here in Alabama, it's no wonder our rooftops get damaged quicker than in other climates. Storms can do a lot of damage to a roof, or the damage could just i […]

Contact Us Today
If you are looking for a roofing contractor in Foley, AL & the surrounding areas, then please call 251-947-3230 or complete our online request form.