How To Spot Damage That Requires Roof Damage Repairs In Foley, AL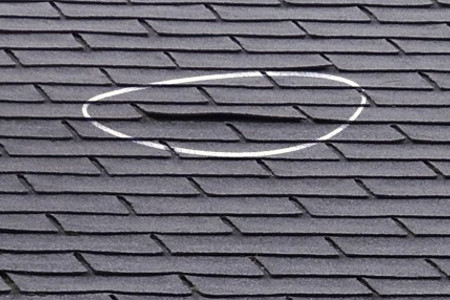 It's often hard for our customers to realize they need to call us for roof damage repairs. By the time they call our Mobile roofing contractors, it's often too late and leaks or mold and mildew are already causing serious damage to the home or their health.
As professionals who provide professional roof inspections, we have the skills to recognize all the signs of roof and structural damage. And we have the testing equipment to be able to see hidden roof leaks and other issues that the inexperienced can't. Most property owners don't have the skill or the tools to discover them.
At Elite Pro Roofing LLC, we want our customers to have a sound roof over their heads. We've put together a few tips to help you spot roof leaks and other problems that need roof repairs.
Check Your Roof For Needed Repairs After Storms
When there's a storm that creates hail, high winds, or other damaging effects, check to see if you need roof damage repairs. Otherwise, you may not even realize there is a problem going on that needs attention.
If you stand on your lawn and look up, you'll only be able to see your roof shingles and other parts of your roof from a distance. It's not always possible to tell if you have roof problems, especially when there's no obvious evidence.
There are other things you can check if you are safe climbing around on your roof top. If aren't or aren't sure, never go up there. Hire us instead before you ever try. If you've had experience and are confident you'll want to take the risk, you can check for soft spots and bubbles on your shingles. These are two signs your shingles and possibly underlying materials need to be replaced.
Sagging Roofs Should Be Repaired
Another thing you'll want to watch out for is roof sagging. You may have seen your roof structure so often that you don't notice it slowly sagging. Every day it seems to look the same to you, but to someone who hasn't seen it, especially a professional experienced roofer, it can be noticed if inspected. Structural damage can easily cause it to cave.
Avoiding Roof Damage Repairs
It's unfortunate, but damages to our roofs never seems to happen when we are expecting it. Instead much of the damages occur over time and not in an instance. Many homeowners believe if the roof is still there, then everything's fine but nothing could be less true.
For instance, just the growth of some algae up on your roof shingles can create cracked and broken shingles that don't appear to be going wrong from the distance of the ground. As professionals, we know that algae eats the limestone in your roof shingles and makes them weakened, so that's one of the things we look for when assessing your roof condition.
Your roofing needs regular yearly or more attention to keep it clear of debris, algae, and in good repair. Rain, ice, heat from the sun, insects, living organisms that feed on the materials, impacts, and more will wear down your roofing materials. If you haven't had your roofing system inspected in some time, give us a call soon and let us take a proper look at it, especially after any storms that pass through the area.
Need a Roofing Expert?
Call Elite Pro Roofing LLC!

Contact Us Today
If you are looking for a roofing contractor in Foley, AL & the surrounding areas, then please call 251-947-3230 or complete our online request form.