Foley, AL Green Roof Replacement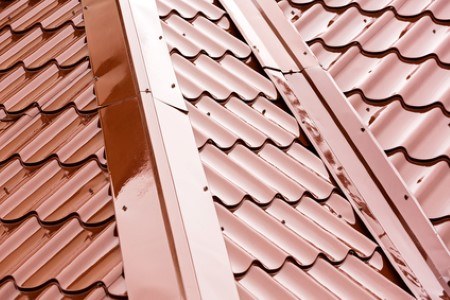 If a home or business owner needs to replace their roof now is the time to go green. Replacing an existing roof with an environmentally friendly roof will cut heating and cooling costs. Another plus for a Foley, AL roof replacement is that the air conditioning units will have a longer service life.
One of the building materials that is being used is metal. Metal roofs can be laid right on top of the existing roof. The shingles wouldn't need to be removed. This would make less waste for the land fills.
Metal roofs are more energy-efficient then the traditional shingle roofs because they draw less heat from the sun. They will emit the infrared rays resulting in less carbon emissions. The home or building will be easier to cool which will save energy.
Metal roofing comes in many colors. The lighter the paint colors the cooler the roof. Darker colors draw more solar energy from the sun. When choosing the building supplies make sure the paint is lead free. Lead contamination will lead to health problems. Also buy recycled metal if possible.
Styles of metal roofing materials vary. There is metal shake, metal tile, metal shingle/slate, or vertical panels available. The paint texture can be granulated or smooth.
If the roof does not need to be replaced it can still be made green. There are coatings that can be applied to make it more energy-efficient. White thermoplastic vinyl is one of the coating being used. It will reflect eighty percent more of the suns rays and emit seventy percent of the infrared heat.
Another way for Foley green roof replacement is to use a solar reflective coating on the surface. The ceramic coating usually only comes in white. They are applied by professionals and mainly used on industrial buildings and warehouses. This application reflects up to seventy-five to eighty percent of the suns rays.
Nanotechnology heat reflective paints come in several different shades. They reflect up to ninety-five percent of the suns rays. The building stays cooler in the hotter months.
Reflective metal panels are specially coated to send heat back into the atmosphere. The material is durable to withstand weather.
Another kind of roof coating is made of recycled rubber and glass. This is a durable sealer that will reflect heat and be waterproof. Using it will make the existing roof more cost-effective. It can be applied by the home owner with a paint brush. The ingredients are non-toxic and non-carcinogen.
The flat roofs of commercial buildings can be spray coated with white, elastomeric, polyurethane coating. This type of coating prevents air infiltration because of the thermal barrier it provides. It will last many years with proper maintenance.
Urban areas typically are heat islands because of the black roofing materials they use. By treating existing roofs with lighter materials the temperatures would be reduced by five percent. This will also cut back on carbon emissions.
Going green with roof replacement is a good way to be Eco-friendly.
Need a Roofing Expert?
Call Elite Pro Roofing LLC!

Contact Us Today
If you are looking for a roofing contractor in Foley, AL & the surrounding areas, then please call 251-947-3230 or complete our online request form.