5 Reasons To Choose CertainTeed Roofing Systems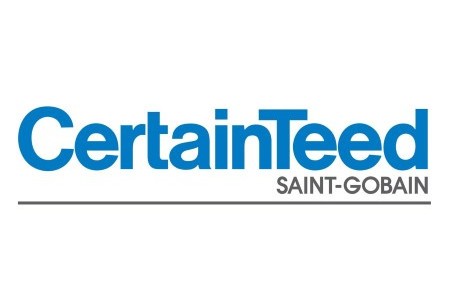 The type of roofing products you choose matters. Roof repairs and replacements are something to avoid if possible. High-quality shingles and other roof components ensure your roof lasts and stays in shape longer.
If you don't want to risk replacing the roof after the next Alabama storm or after a decade of sun damage, choose CertainTeed roofing products. You'll also want to choose a roofing contractor that is a certified CertainTeed installer. You'll get the best options and warranties by making these choices.
CertainTeed Roofing Adds More Value To Your Home
A new roof with ordinary shingles will add value to a home that is being placed on the market. For a short period, the value will stay. Higher quality CertainTeed roofing products will add more value for a longer length of time.
Exceptional CertainTeed Roofing Warranties
When you choose a quality product like CertainTeed, your roofing shingles are going to be backed by some of the best warranties you can get. With this option, you have warranty options that ensure the products are as great as they say they are. By choosing a certified installer of CertainTeed roofing products, the workmanship is also covered under warranty if repairs or reinstallation has to be done due to product defects.
UV Ray Damage Protection With CertainTeed Roof Shingles
Harmful UV rays can damage a roof, causing early replacement. CertainTeed offers you outstanding UV ray damage resistance in the Landmark Solaris® Platinum and Gold series roofing shingles. They come with a lifetime LTD warranty.
CertainTeed, Perfect For Alabama Weather
Storms can cause a lot of damages here in Alabama. The roof is an important structure that protects the home. Installing high-quality CertainTeed shingles gives you more durable materials that resist wind, hail impacts, storms, and more. The less likely a roof is to leak, the fewer repairs and replacements will have to be done.
You Have Many More Designer Shingles To Choose From
Manufacturers of lesser shingle products try to replicate the designer shingles produced by superior roofing product manufacturers like CertainTeed. The color is true and long-lasting, resistant to color fading. The design styles in shingle shapes are phenomenal. You can choose several designs in metal roofing as well. Leaders of the industry will always offer you more!
Choosing Your Certified CertainTeed Roofing Installation Contractor
If you live in the Foley, AL area, call Elite Pro Roofing LLC. We are your local certified CertainTeed Foley roofing contractors. Our business is located in Robertsdale, but we serve many local surrounding communities.
With quality products, the roof will stay protective for longer. You'll have fewer problems with leaks, humidity, and solar damages. They resist fire and storm damages as well.
Need a Roofing Expert?
Call Elite Pro Roofing LLC!

Contact Us Today
If you are looking for a roofing contractor in Foley, AL & the surrounding areas, then please call 251-947-3230 or complete our online request form.