3 Reasons For New Roofs In Foley, AL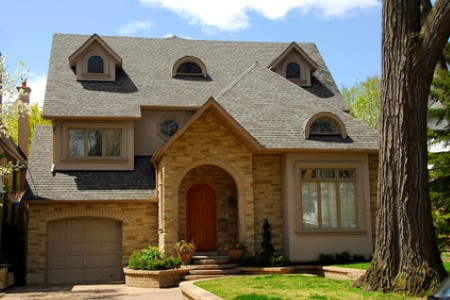 Other than the fact that your roof definitely has to be replaced, there are other reasons to go ahead with the replacement when it's time. Whether you need a new roof urgently or you have time before making that decision, Elite Pro Roofing LLC is here for you. You'll find other reasons for a new roof in Foley, AL and our expertise for valuable information that helps you through the situation. As an Owens Corning, GAF, Tamko, Union Corrugating Company, CertainTeed, and Decra preferred Foley roofing contractor, we've seen a lot of reasons to replace a roof and have handled a lot of them throughout the last several decades.
We understand how hard it can be to get to the point and expense of roof replacement in Foley, AL, but you do have some good news to go along with the project. Here are some other reasons to get a new roof on your Foley, AL home or business:
Increase the value of your home or business property. With quality materials that last, you can add value to your property. Not only will it increase the curb appeal (and more years of beauty on your exterior,) you'll also be increasing the perceived and real value of the home that can be helpful with equity building and selling. A roof can really transform the look of the home, but the quality products are the value you seek. For instance, Owens Corning solar roofing shingles not only look great but also help you save energy. Energy saving systems raise the value of the property.
Leak and storm damages can cause you to need a new roof on your home or commercial business. While many times it's just repairs that need to be handled, an older roof may see some hail where the shingles form hairline cracks. The good news about Foley, AL roof replacement from storm damages is you'll get a whole new roof to protect your property that should be covered by your hazard insurance. You can choose better products that last longer this time, or better products meant to withstand storms.
New roofs for new homes or buildings. When building a home or commercial building, it's an ideal time to choose durable roofing products that last. The roof is the most protective layer of your home, keeping it safe from all sorts of problems that can destroy the more vulnerable building materials underneath. Be sure you take a look at all your options and contact a certified dealer of quality manufacturer products who can give you the best products, deals and warranties.
When it's time for you to get a new roof, call on our experts at Elite Pro Roofing LLC. We'll show you great options in shingles and other roofing system components that will give you years of beauty and protection for your Foley, AL home or business.
Need a Roofing Expert?
Call Elite Pro Roofing LLC!

Contact Us Today
If you are looking for a roofing contractor in Foley, AL & the surrounding areas, then please call 251-947-3230 or complete our online request form.