Storm Damaged Roof Repair In Robertsdale, AL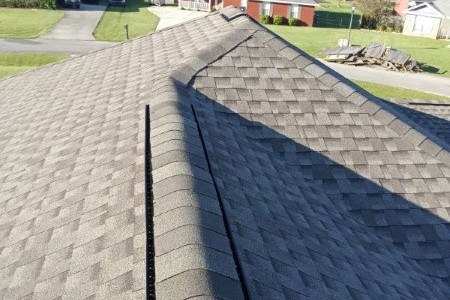 A recent roof repair project in Robertsdale, AL is shown which was completed by our roofing contractors. The roof was damaged during Hurricane Sally which struck the Gulf Coast shoreline in 2020 - damaging many Mobile, AL area homes and buildings.
This storm damaged roof repair project was completed in Robertsdale, AL - shortly after Hurricane Sally had swept through and caused massive wind damage to many homes and businesses in the Gulf Coast. The powerful weather event had resulted in torn shingles and other structural deterioration. These local residents (like many others in the area) had to resort to using tarps to prevent rain water from leaking into their home until our contractors could get out to them and perform the needed roof repair work. In the end, we were able to assess and repair the residential project in the same day - much to the appreciation of the homeowners.
A Roofing Contractor You Can Count On - Serving Mobile and Robertsdale
If your roof was damaged by any of the recent storms in the Mobile area, you should hire a roofing contractor with a reputation for outstanding results. Elite Pro Roofing LLC has been providing superior roofing services to Alabama residents and businesses for many years and we plan on continuing to do so for many more to come!
Storm Damaged Roof Repair Gallery
Need a Roofing Expert?
Call Elite Pro Roofing LLC!

Contact Us Today
If you are looking for a roofing contractor in Foley, AL & the surrounding areas, then please call 251-947-3230 or complete our online request form.